I have created few digital products in form of ebooks, some of them I distribute as FREE gift to my opt-in list subscribers and for other I have created sales landing pages where I try to sell them and make money.
Frankly speaking , I don't have much success selling these ebook up there as it need your time,marketing and promotion using various medium to send targeted traffic to these sales pages then only you can expect few conversion provided your sales pages are impressive enough to convert those visits into sales.
But the best thing has arrived to facebook fan pages. Now you can create your very own Online Store for selling your own digital products.
Click following image to visit my facebook fan page Online Store;
How to create your very own facebook Fan Page Online Store
You can create it in minutes with facebook e-commerce application Payvment that gives you everything you need including a full-featured admin area built directly into Facebook to manage your storefront, inventory and sales. Plus, when you launch your Facebook store, your products can be discovered across every storefront on Facebook.
Payvment became Facebook's #1 e-commerce solution instantly after its launch due of one simple fact – it was developed so that Facebook users can shop and make purchases from your Facebook store without needing to leave Facebook. It's just "Sales 101″. If you have to send a customer to another location to make a purchase, you are more likely to lose the sale. Payvment transforms your Facebook page from a marketing platform to a sales platform, instantly enabling you to generate more revenue and gain new long term customers.
Creating Facebook Online store is really quick and easy, all you need is a Paypal account, facebook account and and a little zeal to learn and implement things to make life better.
This video tutorial will show you how to get your Payvment storefront up and running in a matter of minutes. Use Payvment's storefront app to sell products on your Facebook page.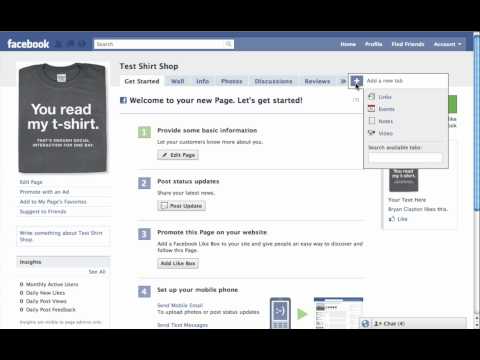 Headover to Facebook Online shop store -Payvment